Good News Sebastian! The second City of Sebastian Workshop for discussing the spraying of pesticides and herbicides will be this Thursday, January 23rd 1:30PM at City Hall. You'll be able to watch online from the video at the bottom of this article. It is encouraged for everyone available to come to this workshop, especially those with knowledge on the topics listed below.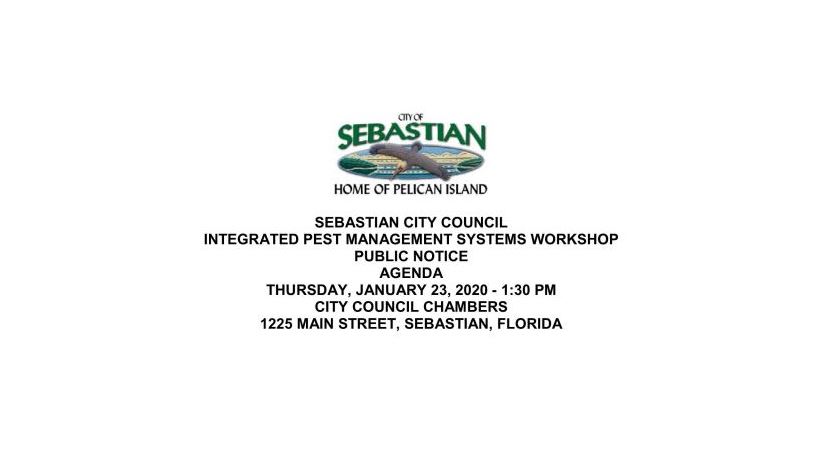 Topics of Discussion:
Identify options to manage city waterway systems vegetation
Identify options to manage undesired insects and vegetation in city parks and recreational facilities
Discuss pros and cons of available methods: manual, mechanical, biological
Discuss herbicides and pesticides we should consider
Identify funding sources to purchase equipment and employ machine operators
Identify funding sources to implement integrated pest management programs
Provide input to City Council for establishing the best management practices
Everyone is encouraged to come to this meeting. Bring a neighbor!
This meeting and all city meetings are in compliance with the ADA (Americans with Disabilities Act). Those who need a special accommodation for this meeting can contact the City ADA coordinator at 772-589-5330 and should do so at least 48 hours in advance of the meeting so proper set up can be acquired.
A thank you to Dr. Duane De Freese, Ph. D., IRL Council Executive Director for acting as host of the meeting.
Watch Here!